On Sunday morning, August 2, we will be down the road in White Plains, Kentucky at the Mt. Carmel Cumberland Presbyterian Church with our dear friends, Pastor and Mrs. John Shoulta. We always look forward to a great time with them. They had a tornado come through there which did some extensive damage to their church, but they have come through strong. We will be excited to celebrate another homecoming with them during the 11:00 am (CT) service hour. The church is located at 11504 Mt. Carmel Road.
On Sunday morning, August 9, we will be in Central City, Kentucky at the Lighthouse Baptist Church for a homecoming service at 10:00 am (CT). It has been a few years since we have been at Lighthouse, but we have some longtime and very dear friends there who started this church many years ago-the Everlys. We love them dearly and look forward to celebrating homecoming with them. The church is located at 350 North 4th Street.
On Saturday night, August 15, we will be in West York, Illinois at The Barn which is located on the Hickory Holler Campground there. It is part of Crossties Christian Ministries. We will make our annual visit there. We are a little later in the season this year, so we are excited about that and hope to see some new friends there. They will be serving food at 4:30 before the 6:00 pm (CT) concert time. I am not sure what the charge for the food is, but you can find out more by calling 618-563-4779. The Barn is located at 9876 East 2000th Avenue
On Sunday morning. August 16, we will be down the road in Robinson, Illinois at the Dayspring Church. We are usually there on Sunday morning following our Saturday night at The Barn, so we are excited to be able to do that once again. The service will start at 10:00 am (CT). The church is located at 14423 North Trimble Road.
On Sunday morning, August 23, we will be in Elkton, Kentucky at the Britmart Baptist Church for a homecoming. There will be a service at 10:00 am (CT) and we will be singing during the 11:00 am service hour. We would love to have you join us for this homecoming service. Elkton is about 10 miles from Hopkinsville, Kentucky.
Don't forget to mark your calendars for the GOSPEL MUSIC EXTRAVAGANZA in Madisonville, Kentucky for Friday and Saturday, September 11 & 12. The Childress Family host this great annual gospel concert in coordination with the Hopkins County Tourist & Convention Commission. On Friday, September 11 at 6:30 pm (CT), we will have Southern Sound, Tim Lovelace, Southern Raised and The Childress Family. On Saturday afternoon, September 12 at 2:00 pm (CT), we will have Tim Lovelace, The Childress Family and The Hoppers. Doors will open one hour before each concert time. There is no admission, but an offering will be received. Just click on the link on the side of this page to find out more information. Special hotel rates are available. We have two hotels that are offering specia rates, but you must mention the "Gospel Music Extravaganza." They are the Comfort Inn & Suites and the Baymont Inn (formerly Best Western Plus). There are other hotels in the area if you are interested in those. Please email or call for more information.
We are booking for the year 2015/2016, so if you are interested in having The Childress Family at your concert, homecoming or special event, please contact us now in order to secure your selected date. We have many dates that have been filled in already but would love to fill in a date for you, as well.
We would be happy to add you to our email directory. This will allow you to receive announcements about our concert dates and other special news. Please create a free account by using the "Sign In / Register" form to the right of the page. You may also contact use from the form on the "Contact" page or emailing This email address is being protected from spambots. You need JavaScript enabled to view it..
We hope to see you at a gospel singing soon, but until then we are...
In His Service,
The Childress Family
A CHANGING WORLD
For I am the Lord, I do not change. Malachi 3:6
Isn't it wonderful to know that we serve a God who does not change? The absolutes that He has set in place since the creation of Adam and Eve may be redefined by man, but they have never changed.
He created man in His image and gave us the right to make our own choices, even to the choosing of hell over Heaven. He will let us take any road that we may choose. He will let us make our own choices and take paths to certain and sure destruction, IF we so choose.
However, He did not leave us helpless or hopeless. He left us His Word to direct and guide the choices and paths that we take. If we choose to accept Him as Savior, He places His Holy Spirit within us to assist us in the decisions we make. He is a loving Father who has promised to never leave or forsake us. I know that promise is true, because of His faithfulness to me during my life. I am no one special that He should be mindful of me, but He takes the time to visit me when I take time to visit with Him. He is a true and faithful friend and just what the world needs, but there are many who do not know or accept that concept. That is why it is more important today, more than ever before, that God's people live for Him and have a testimony of His goodness and grace.
We need to use our freedom of choice to worship by attending His house-the church. I don't mean every now and then; I mean weekly or every time that your church meets. And when you attend, don't just practice ritualistic or routine worship. I like the words in a song that says, "I'm all churched out." We need to experience God afresh and anew each time we meet with Him and not just go through the motions of "church."
The Church, which is the Bride of Christ, is being persecuted today more than any other time in my life, and I am 78 years old. God's Word is ridiculed and made fun of on television, in magazines, in comedy sketches, in speeches and in other various forms of media or social gatherings. There could be an entire book written on the depravity of this country-and we call this a "Christian" nation. God said you are "lukewarm and I will spew you out of my mouth."
I do not write this to the lost person, because God does not expect anything from the lost man other than to choose to let Him in their lives. However, if you are a born-again child of God, He expects you to live a life of purpose in serving and contributing to His cause, His Kingdom and your fellow men.
Our world and our country are in this state of sin and depravity because good people do nothing but complain and God's children are absent from the altar, from God's house and from their own prayer closet. God will not hold the sinner responsible for the shape this world is in at this present day. However, He will hold His children who neglect to live for Him as the responsible ones. 2 Chronicles 7:14 says, "If my people who are called by my name shall humble themselves and pray and seek my face and turn from their wicked ways, I will hear from heaven, will forgive their sin and heal their land."
Father, help Your children to awake from their slumber and arise to live for You. Amen
With love and blessings,
Marlene "Momma" Childress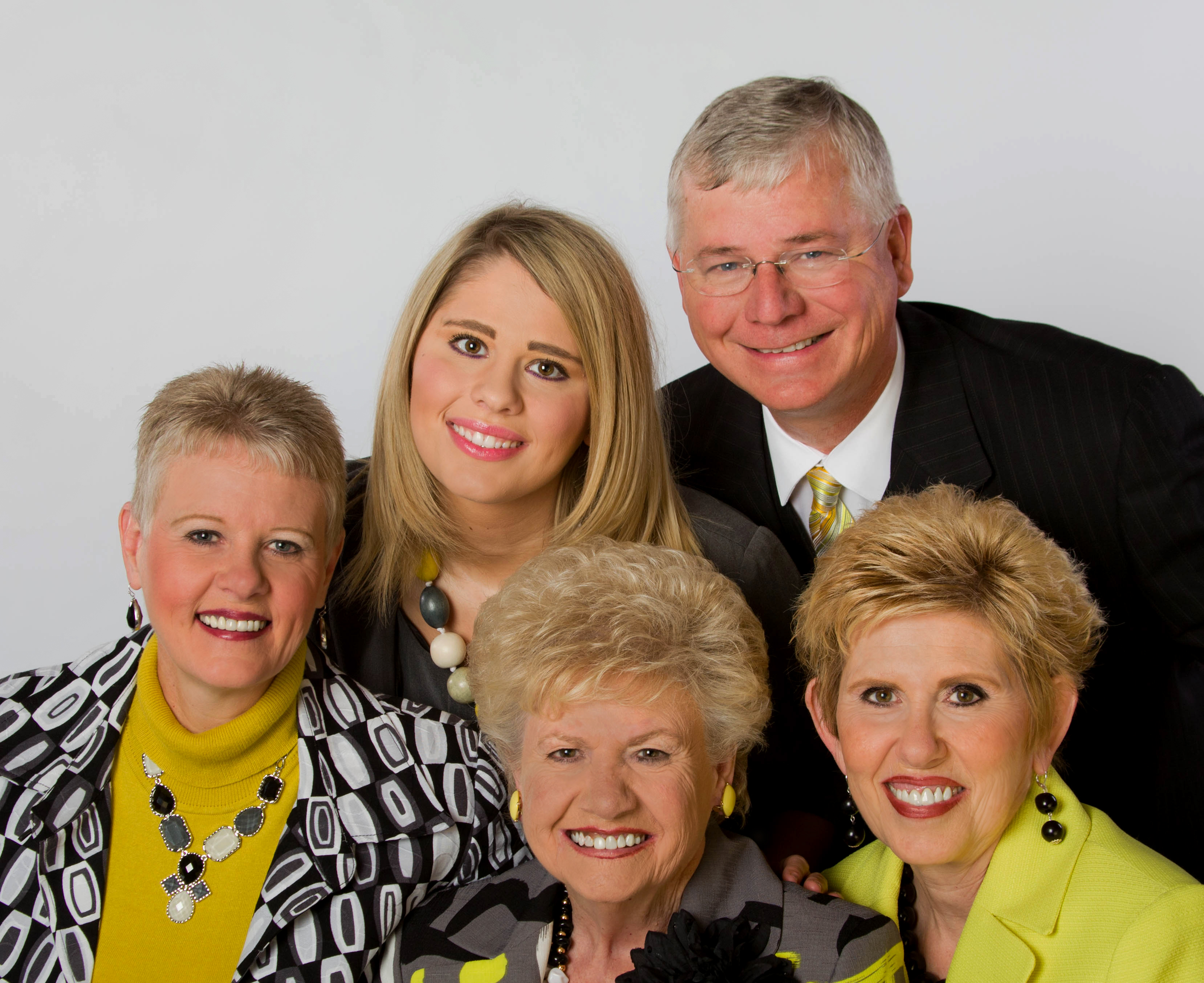 The Childress Family is available for your church or concert event for 2015. Our calendar is beginning to fill.  We would look forward to coming to your homecoming or concert event.   
Please contact us now in order to secure your selected date.