On Sunday morning, July 23, we will be in Nortonville, Kentucky for a morning homecoming service at the New Salem Baptist Church located at 69 New Salem Circle Road. We have been with these folks before and always look forward to worshipping with them. The service will start at 9:45 am (CT).
We will be with our dear friends, Pastor John and Brenda Shoulta, in White Plains, Kentucky on Sunday morning, August 6 for a morning homecoming service. We have been with them for the past several years and always have a great time. The service will start at 11:00 am (CT). The church is located at 11504 Mt. Carmel Road. Come join us there!
We are booking dates for 2017, so if you are interested in having The Childress Family at your concert, homecoming or special event, please contact us now in order to secure your selected date. We have many dates that have been filled in already but would love to fill in a date for you, as well.
We would be happy to add you to our email directory. This will allow you to receive announcements about our concert dates and other special news. Please contact us from the contact page information or email us direct at This email address is being protected from spambots. You need JavaScript enabled to view it..
We hope to see you at a gospel singing soon, but until then we are...
In His Service,
The Childress Family
INFLUENTIAL PEOPLE
Philippians 2:3-5 says, Let nothing be done through strife or vainglory; but in lowliness of mind let each esteem other better than themselves. Look not every man on his own things, but every man also on the things of others. Let this mind be in you, which was also in Christ Jesus.
Our family started singing together over forty-five years ago. From the beginning, there have been many people who have influenced our ministry in a multitude of ways. While there are a number of people who have been such a blessing and encouragement to us, we would like to express our thoughts and appreciation to some of those in the gospel music industry who have had an influence on our ministry from the beginning until today. We hope that they will read this and know how much we want to honor their commitment to their ministries and how they have made a difference in our lives and ministry.
One of the first family groups that we can recall seeing in concert was The Lesters, based out of St. Louis, Missouri. When we first saw them perform, their ministry consisted of grandparents, parents and their children. Donna, Brian and Ginger Lester were the younger generation of the family group at that time. Now Donna, Brian and Ginger are the "grandparents" in the family! We traveled to Evansville, Indiana and were so fortunate to hear them for, what I recall, as our first time, and we were even blessed to be able to speak with them following the concert. We were just beginning to take an interest in music and singing and they were such an inspiration. At that time, Ginger was playing the bass guitar and Carla thought that was so neat. She had not seen many female bass guitar players at that time, but she decided that she would like to try to learn. That seed was planted in her and she developed her talent to become a great bassist. The Lesters have experienced many changes over the years but have remained steadfast and sure in the ministry and service to the Lord. We appreciate that they have recorded some of our music and have always been an encouragement to us. They are genuine in their testimony and are some of the most loving people you will meet. While they have not received some of the accolades that many groups have, they are certainly deserving, because they have always sung wonderful songs with powerful and unique arrangements. In spite of that, they are one of the finest groups on the road today spreading the gospel in song.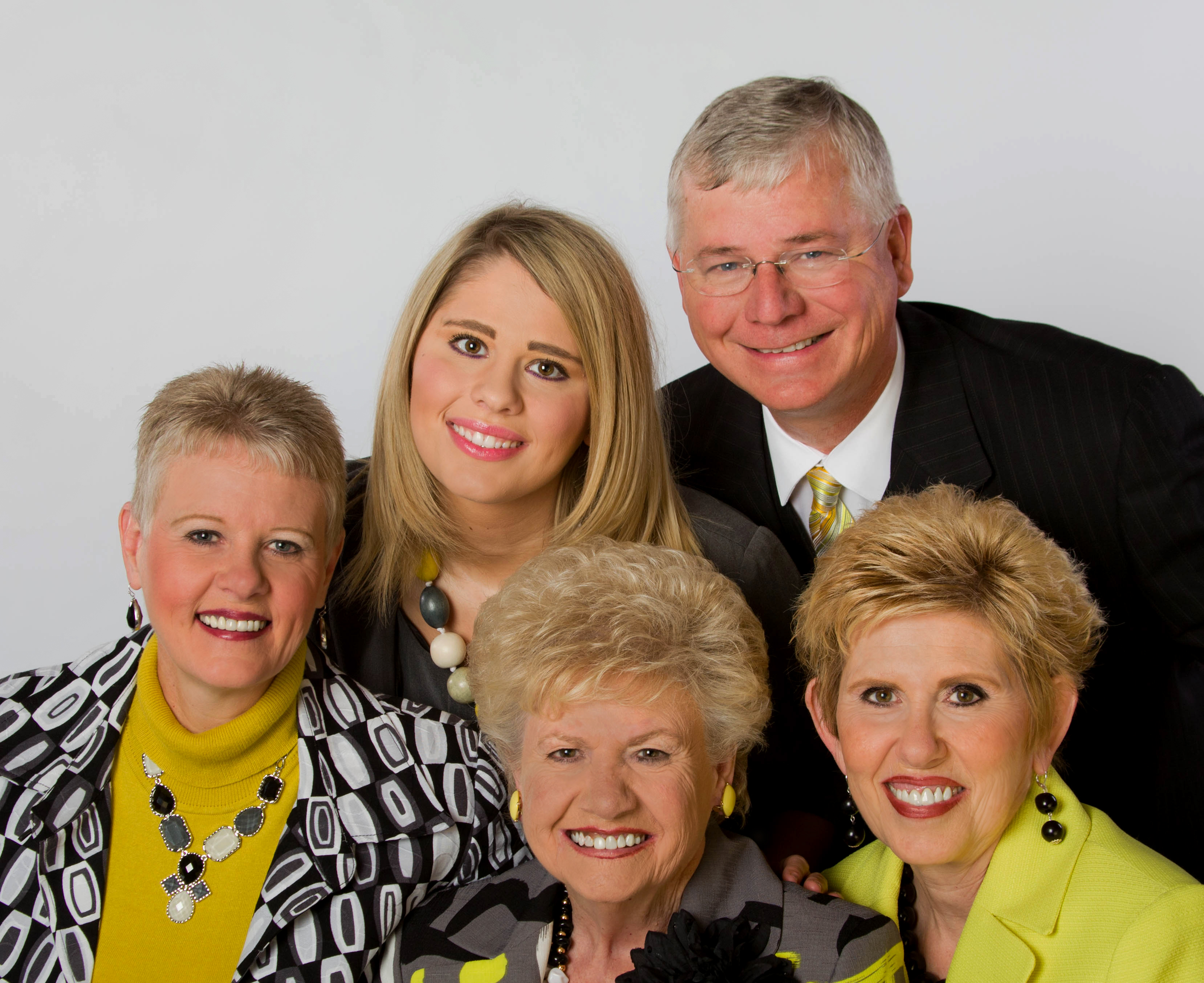 The Childress Family is available for your church or concert event for 2017-2018. Our calendar is beginning to fill. We would look forward to coming to your homecoming or concert event.
Please contact us now in order to secure your selected date.