About The Gospel Music Extravaganza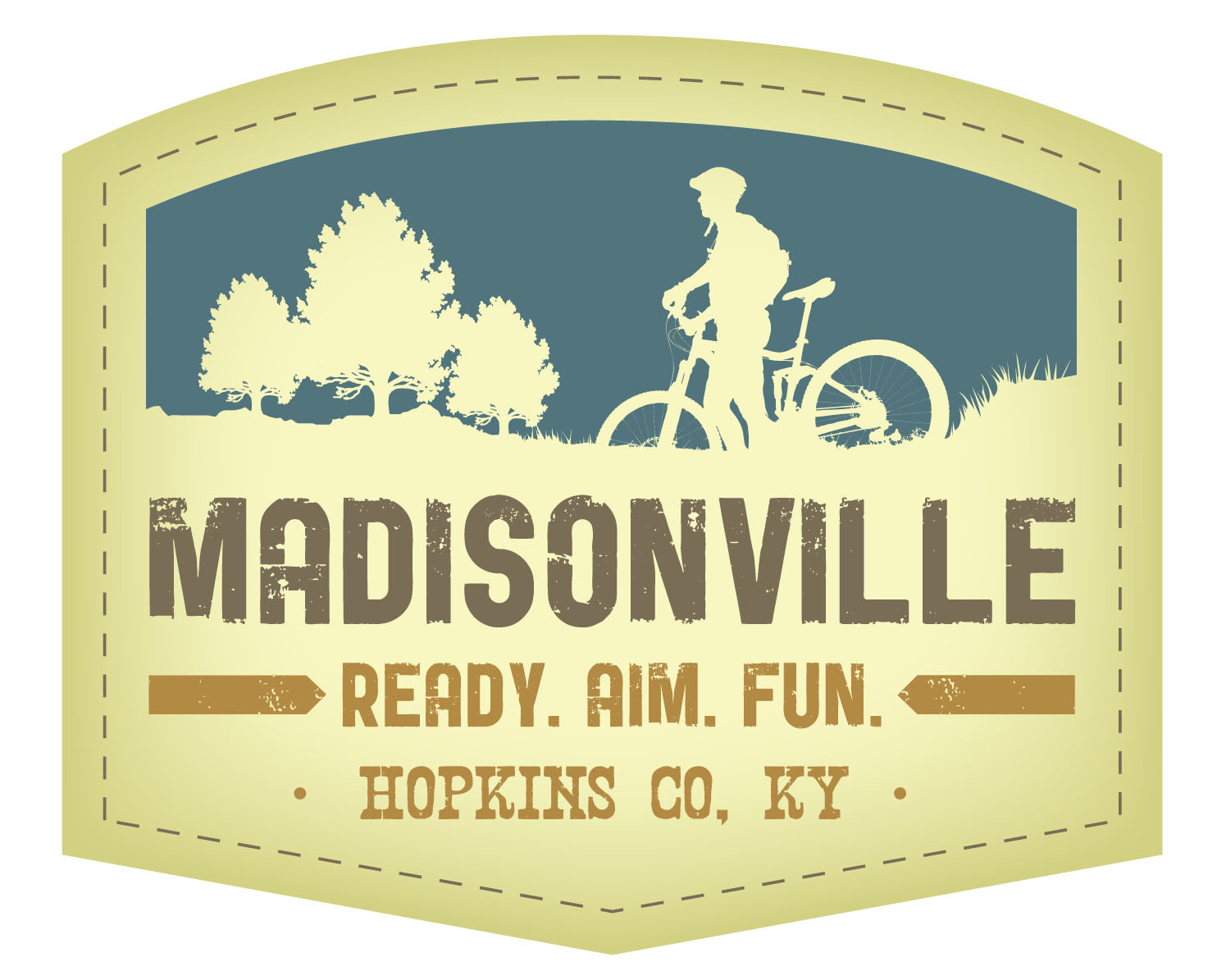 GOSPEL MUSIC EXTRAVAGANZA SEPTEMBER, 2017

THE CHILDRESS FAMILY
invite you to a
GOSPEL MUSIC EXTRAVAGANZA
Friday, September 8 @ 6:30 pm (CT)
Saturday, September 9 @ 2:00 pm (CT)
Held in coordination with the
Hopkins County Tourist & Convention Commission
Madisonville, Kentucky
www.visitmadisonvilleky.com

VICTORY CHURCH
615 BROWN ROAD
MADISONVILLE, KY
EXIT 114 from I-69


FRIDAY, SEPTEMBER 8 @ 6:30 pm (CT)
featuring
THE PERRYS
THE CONQUERORS QUARTET
THE CHILDRESS FAMILY (hosts)


SEPTEMBER 9 @ 2:00 pm (CT)
featuring
TRIBUTE QUARTET
FOR HEAVEN'S SAKE
THE CHILDRESS FAMILY (hosts)
Doors Open One Hour Before Concert
Special Hotel Rates:
Baymont Inn & Suites
Exit 116, 1891 Lantaff Blvd., Madisonville
270-821-2121
Double Queen or Standard King - $80 plus taxes/Rate

---
Comfort Inn & Suites
Exit 116, 545 Powell Drive, Madisonville
270-825-3535
$89 plus taxes/Rate
You must mention the GME for special hotel rates!
For more information call 270-836-8882
YOUR HOSTS
THE CHILDRESS FAMILY
Your hosts

Forty-five years ago, The Childress Family began singing throughout the region of Western Kentucky near their home in Madisonville. They have sung in venues from large concert halls such as the National Quartet Convention to small church auditoriums where they are right at home. This adds to their credibility and reputation of long-standing perseverance and commitment to ministry.
THE PERRYS

Appearing Friday

The Perrys are an award winning gospel music group who sing traditional songs with moving lyrics. They have been singing for 45 years and have been a favorite mixed group for many years. The have had numerous #1 songs and will bring a spirit-filled concert to reach each audience member.
THE CONQUERORS QUARTET

Appearing Friday

The Conquerors Quartet from Indiana is an exciting group with a great following throughout this region. They have a traditional sound that is a favorite among Southern Gospel Music lovers.
TRIBUTE QUARTET


Appearing Saturday

Tribute Quartet has quickly grown to be one of the favorite male quartets in Southern Gospel music. With several awards and chart-topping songs, they continue to bless and inspire audiences all over the world.
FOR HEAVEN'S SAKE

Appearing Saturday

For Heavens' Sake from Murray, Kentucky have a smooth blend and will encourage and minister with their songs.
SPONSORED IN PART BY OAK RIDGE SENIOR LIVING & SHELBY TIRE
Contact
Phone:
270-825-1459
270-836-8882
Email:
This email address is being protected from spambots. You need JavaScript enabled to view it.
If you'd like information about anything on the Childress Family site, or would like to schedule the Childress Family to participate in your service or event, please email or give us a call.
Store
Here will be the store with the albums and stuff.
Schedule
07/23/2017 Sunday, 9:45 am (CT)
NORTONVILLE, KY - New Salem Baptist Church-Homecoming (69 New Salem Circle)
07/28/2017 Friday, 7:00 pm (CT)
OWENSBORO, KY - Riverpark Center/Canon Hall GOSPEL ON THE RIVER w/other groups-sponsored by Glenn Funeral Services for Friday After Five (101 Daviess Street)
07/29/2017 Saturday, 7:00 pm (CT)
BOWLING GREEN, KY - Capitol Arts Theater Gospel Concert w. other groups-sponsored by J.C. Kirby & Sons Funeral Services (416 East Main)
08/06/2017 Sunday, 11:00 am (CT)
WHITE PLAINS, KY - Mt. Carmel Cumberland Presbyterian Church (11504 Mt. Carmel Road, Highway 813) -Homecoming
08/19/2017 Saturday, 1:00 pm - 7:00 pm (CT)
MANCHESTER, IL - Manchester Gospel Music Fest hosted by The Chosen Ones, also appearing The Lesters (corner of 4th & East Street/217-587-2671)
08/20/2017 Sunday, 10:45 am (CT)
COLLINSVILLE, IL - REVIVE Church (1105 Beltline Road)
08/27/2017 Sunday, 1:00 pm (CT)
FARMINGTON, KY (near Mayfield)- Bethany Baptist Church-Homecoming (1999 Dove Road)
09/08/2017 Friday, 6:30 pm (CT)
MADISONVILLE, KY - GOSPEL MUSIC EXTRAVAGANZA-Victory Church w/THE PERRYS and For Heaven's Sake Trio (615 Brown Road)
09/09/2017 Saturday, 2:00 pm (CT)
MADISONVILLE, KY - GOSPEL MUSIC EXTRAVAGANZA-Victory Church w/TRIBUTE QUARTET (615 Brown Road)
09/17/2017 Sunday, 10:00 am (CT)
GREENVILLE, KY - New Cypress Missionary Baptist Church-Homecoming (4465 State Route 601-near Graham, KY)
09/29/2017 Friday, 6:00 pm (ET)
PIGEON FORGE, TN - NATIONAL QUARTET CONVENTION MAIN STAGE-Leconte Center (Teatser Lane) Ticketed-Our scheduled time will be during the final hour of the evening.
10/22/2017 Sunday, 6:00 pm (CT)
OWENSBORO, KY - Walnut Memorial Baptist Church (519 West Byers Avenue)
11/18/2017 Saturday, 5:00 pm (CT) Banquet/ 6:00 pm (CT) CHRISTMAS CONCERT
EVANSVILLE, IN - Howell General Baptist Church-Gifts of Love Banquet-ticketed 812-425-6492 (1520 Delmar Avenue)

12/03/2017 Sunday, 5:00 pm (CT) CHRISTMAS CONCERT
MANITOU, KY - Concord General Baptist Church (3085 Manitou Road)
12/16/2017 Saturday, 6:00 pm (CT) CHRISTMAS CONCERT
MADISONVILLE, KY - Grapevine Baptist Church w/ choir (85 Sancut Road)
12/17/2017 Sunday, 10:45 am (CT) CHRISTMAS CONCERT
MADISONVILLE, KY - Grapevine Baptist Church w/choir (85 Sandcut Road)
Videos
We hope you enjoy these videos of the Childress Family in Concert!
> >
> >
> >
> >
> >
> >
> >
> >
> >
> >
> >
> >
> >
> >
> >
> >
> >
> >
> >
> >
> >
> >
Biographies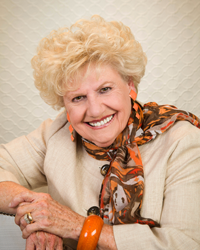 Ken and Marlene Childress began singing with their children, Teresa, Carla and Shannon, almost 40 years ago. Ken had been singing with a quartet called The Golden Keys. But when he and Marlene discovered that their children were blessed with the ability to sing harmony and play instruments at a young age, they decided to form The Childress Family. Teresa played the piano and a short time later, Carla picked up the bass guitar and began to play. Their son, Shannon, was a high tenor singer until about age 13, when his voice went to the other end of the spectrum and he sang low bass.
Marlene has been blessed with the ability to write some wonderful songs that have been recorded by numerous artists in the gospel music industry. She and son, Shannon, wrote "From Disgrace to His Grace" which was recorded by The Hoppers and was nominated as Song of the Year at the Singing News Fan Awards in 1994. Marlene still sings and handles most of the dialogue for the family. She has a sincere sensitivity of the Holy Spirit which reflects in every service atmosphere. Ken still travels with the family, but only sings on a song or two during each performance.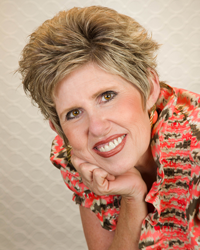 Teresa Childress Lutz is the pianist and alto singer for the family group. She also writes a lot of the music for her mother, Marlene's, songs. When her brother, Shannon, left the family group in 1986 to join The Hoppers in North Carolina on a full time basis, Teresa's husband, Jamey, joined The Childress Family.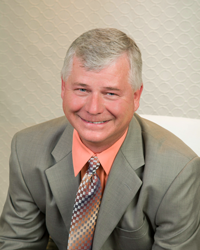 Jamey was no stranger to gospel music. He sang with Teresa during their teen years at church, but was also a member of a church quartet called The Templemen. Jamey is a favorite with his smooth lead voice.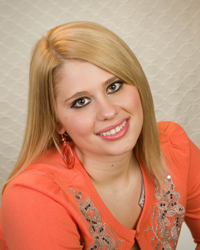 Courtney Lutz is the twenty-six year old daughter of Jamey and Teresa. She is a 2012 graduate of Belmont University in Nashville, Tennessee where she was in the Honors Program and earned a Bachelor's of Business Administration degree. She graduated magna cum laude from Belmont College of Law in May, 2015. She is licensed to practice law in Kentucky and in Tennessee. She is presently working at the Batson Nolan Firm in Clarksville, Tennessee. Courtney used to only sing a song or two on each program, but has now become a full time fixture in every concert setting where she steals the heart of the crowd with her charisma and vocal ability.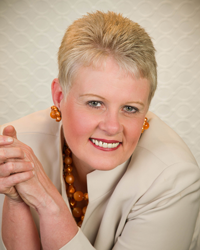 Carla Childress is the soprano singer and the bass player for the family group. She picked up the bass guitar a short while after the family started singing together and is one of the smoothest bassists around. She has been blessed with the knack to pick up most any stringed instrument and be able to play something on it. In her spare time, Carla enjoys playing with her dogs and being outdoors. But most of all, she enjoys traveling and spending time with her family.
Getting Started
It's easy to get started creating your website. Knowing some of the basics will help.
What is a Content Management System?
A content management system is software that allows you to create and manage webpages easily by separating the creation of your content from the mechanics required to present it on the web.
In this site, the content is stored in a database. The look and feel are created by a template. Joomla! brings together the template and your content to create web pages.
Logging in
To login to your site use the user name and password that were created as part of the installation process. Once logged-in you will be able to create and edit articles and modify some settings.
Creating an article
Once you are logged-in, a new menu will be visible. To create a new article, click on the "Submit Article" link on that menu.
The new article interface gives you a lot of options, but all you need to do is add a title and put something in the content area. To make it easy to find, set the state to published.
You can edit an existing article by clicking on the edit icon (this only displays to users who have the right to edit).
Template, site settings, and modules
The look and feel of your site is controlled by a template. You can change the site name, background colour, highlights colour and more by editing the template settings. Click the "Template Settings" in the user menu. 
The boxes around the main content of the site are called modules.  You can modify modules on the current page by moving your cursor to the module and clicking the edit link. Always be sure to save and close any module you edit.
You can change some site settings such as the site name and description by clicking on the "Site Settings" link.
More advanced options for templates, site settings, modules, and more are available in the site administrator.
Site and Administrator
Your site actually has two separate sites. The site (also called the front end) is what visitors to your site will see. The administrator (also called the back end) is only used by people managing your site. You can access the administrator by clicking the "Site Administrator" link on the "User Menu" menu (visible once you login) or by adding /administrator to the end of your domain name. The same user name and password are used for both sites.
Learn more
There is much more to learn about how to use Joomla! to create the web site you envision. You can learn much more at the Joomla! documentation site and on the Joomla! forums.